About
Since 1977, the Douglas Reiter Company (DRC) has successfully recruited senior executives for clients. Our 95% placement rate accounts for the quality, long-term relationships we enjoy with the companies we serve.  We provide our executive recruiting and leadership advisory services to companies nationally and around the world. We are a team of highly skilled search professionals and experienced high-level consultants who understand the delicate task of finding and hiring the right leader for the right company.
In addition to our recent successes in a wider range of industries, we've built an extensive network of contacts, with the most knowledgeable and successful forest products companies and executives in the world, to specifically serve that industry.
We provide services in four key areas of leadership hiring. We provide executive search for permanent hiring as well as interim executive search to fill temporary appointments at a critical time of need. Our leadership consultancy services aid companies through transitions and other resource-impacted business challenges, and our Peer-to-Peer CEOTM counseling meets the unique needs of the company leader who has no other sounding board or advisor.
"I find Doug Reiter unique in assessing what the organization needs and an understanding of the culture in which he is placing candidates. He brings extra value in pointing out company issues and is able to successfully communicate that effectively to top management. Because of his years of experience he understands how management teams operate."
Bill Corbin, Chairman Atlas Forest Products Group
Summary of Services:
Executive Search
Interim Executive Placement
Leadership Consultancy
Peer-to-Peer CEO TM Counsel
Biography / Education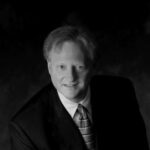 Doug Reiter is founder and president of Douglas Reiter Company, Inc., and is considered a leading expert in recruitment and placement of C-level talent for companies seeking high-performing executives. Doug has achieved an unprecedented 95% success rate for his clients using his own unique blend of quantitative and qualitative analyses in the recruitment and placement process.
Doug is a frequent contributor to industry publications including Employment Relations Today, CEO Refresher, American Express Open, Industry Week, and Business Strategies. He has also served on a wide variety of company and industry association boards. His firm represents some of the same companies he began working for in 1977.
B.S. Political science, University of Oregon
M.A. Organizational Psychology, University of Oregon
Peter F. Drucker Management Seminar, UCLA, 1990,1991
Moshe Rubenstein Problem Solving Seminar, UCLA, 1993
Creative Problem Solving Institute
SUNY, Buffalo, New York, 1992, 1993
How We Work -A Holistic Approach
Organizational success is closely tied to the performance of its CEO and the surrounding team. Few would argue this point. The challenge in effective recruitment is selecting the right executive. It is both art and science. We utilize empirical-based testing instruments, a team of professionals, and time-tested interview techniques to understand the client, the needs, the job, and the fit. The project is turnkey and concludes with the final negotiations to bring the new person on-board.
Company Knowledge
We begin each project by engaging company executives in extensive discussion about the business, competitive environment, culture, history and plans going forward. This company knowledge helps us to understand what kind of executives succeed in the organization.
We help build a job description with buy-in from all executives involved in the process. This is done for an executive search, and for a temporary assignment.
Research
Our research team has a combined fifty years of experience in executive recruitment. We have headed up research departments in top four search firms. We begin every project with a fresh, blank slate. All candidates are thoroughly vetted before they are presented to the client. Every candidate we present understands the job requirements, compensation particulars, relocations issues, and other important considerations. They are only presented to the client if we believe they are likely to accept a job offer.
The Interview
Interviewing is both art and skill. Our interviewing methodology, derived from 35 years of experience, develops a profile of who the candidate is and what makes them tick. This uncovers their core values, drives and tendencies.
The best predictor of future performance is history. While it is important to know what you have done, it may be more important to know WHY it was done, and HOW it was handled. People reveal themselves through their actions and deeds. What decisions did they make and how did they make them. How did they feel when it was done? Did they make a good decision? How did they know? If they made a mistake, what did they do? The guts of a really good interview live in digging deep to discover these answers.
Closing the Deal
Hiring an executive for a permanent position or short-term assignment is not done until everyone signs on the dotted line. We've all seen deals fall apart over details that, in retrospect, should have been pre-negotiated or dealt with up-front.
We handle the details of the compensation package, including relocation and related matters. We begin the negotiation from the first point of contact. Our negotiating philosophy:  Figure out what the other side wants, what is really important to them, and give it to them all tied up in a nice bow.
Follow Up
We follow up with both the client and newly placed executive on an ongoing basis. This provides both parties with support and communication. It helps us to understand the needs of the business, so we can constantly improve our service to the client.